In 1929 Nathan Reingewirtz, an immigrant from Eastern Europe, came to the shores of Canada.

He was a painter forced to put away his brushes due to the depression. Then he opened up a paint store in his living room at 107 Baldwin St.as a means of survival. Reingewirtz Paints has been passed on from grandfather to son and grandson.

Today Gary Zweig, Nathan's grandson, and his family (including 4th generation son Naftali), totaling on 35 years experience are keeping the family business alive.

Reingewirtz Paints has been written up in the Globe and Mail, as well as Toronto Life Magazine, and has been serving Downtown Toronto and its community for 75 Years.

We can mix paint in Spanish, French, Italian, Chinese, Hebrew and Russian!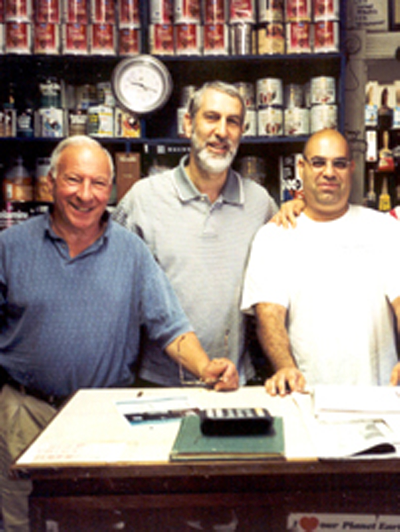 REINGEWIRTZ PAINT employess with grandson GARY ZWEIG